Welcome
sjn+ associates landscape architects inc. is a full service landscape architectural design firm able to undertake diverse projects ranging from residential to commercial. As a firm we work closely with our clients to ensure each project is unique and responsive to our clients' goals and expectations.
We are committed sustainability in Landscape Architecture, green roofs for healthy cities, and stewardship of the environment. sjn + associates inc. is dedicated to effecting positive change by exploring fresh, innovative design solutions in landscape architecture, urban design, and through the artful integration of sustainability.
Our goal is to be a vibrant organization, with a focus on innovation at the heart of a dynamic movement of green sustainability practice. With a team of process oriented professionals, we focus on driving quality, consistency, and adherence to the requirements of the landscape and of our clients.
Services and Features
Residential
Commercial
Green Roofs



We adapt traditional forms of community design to the unique needs of the client, in order to create livable spaces.
Enhance the public's experience of commercial spaces by adding economic and environmental value to their design.
Aesthetic, air-cleansing, and beneficial to society. We specialize in green roofs.
Urban Design
Portfolio
Blog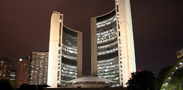 Cities designed for diversity, density and renewal. Sustainability and a sense of place.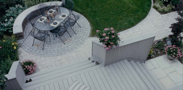 View a gallery of our past work, to get a better idea of what we do.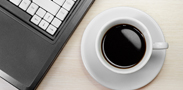 Take a look at our blog to read about what we've been doing and what's new in the industry.