Welcome
sjn+ Associates Landscape Architects Inc. are a full service landscape architectural firm based in Toronto, Ontario.  We are a fully licensed landscape consulting firm in the province of Ontario, providing a full range of professional services in Landscape Architecture and Urban Design.  We undertake diverse projects, ranging in scale from Residential, Commercial, and Industrial to Master Planning.
sjn+ Associates Landscape Architects Inc. focuses on sustainability as a central element to design and create contemporary, modern and beautiful spaces. We are dedicated to effecting positive change to our environment by exploring fresh, innovative design solutions through the artful integration of sustainability. At SJN + Associates Landscape Architects Inc. we are known as a "strong-idea" firm. The firm creates landscape designs notable for their strength, elegance and clarity. Our landscape designs not only respond to the human environment, but enhance and protect the natural and cultural landscape.
Our goal is simple, to be a vibrant organization with a focus on innovation of green sustainability practices.  We focus on design process, where we work closely with the client to transform the client's vision into a creative and unique design.   It is our commitment to develop our reputation on innovation, quality, and a dedicated service to our clients.
Services and Features
Residential
Commercial
Green Roofs



We adapt classic forms of landscape design to suit the needs of each community. The spaces we create respond to the lives of residents who live in them
Enhance the public's experience of commercial spaces by adding social and environmental value with innovative landscape designs. Our goal is to help improve the value of these spaces.
Planting the rooftops of urbanized areas brings many benefits to public, private, economic and social sectors.  While all green roofs have similar functions, each installation is unique, so technical performance will vary by region, climate, building and green roof type and design. 
Urban Design
Portfolio
Blog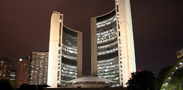 We believe that cities should be designed for diversity, density and renewal.  Through sustainable practices we can help improve and preserve a sense of place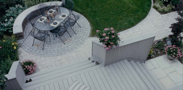 View the gallery of our work to learn more about what we do.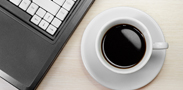 Take a look at our blog to read about what we've been up to and what's new in the industry.