Our Company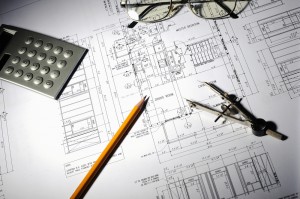 sjn + associates Landscape Architects Inc. is a Toronto-based Landscape Architectural firm established by director Sandra J. Neal.  Founded in 2012, on a broad range of professional experience in Canada and abroad, SJN + Associates Landscape Architects Inc. provide high end service to each client.  Our commitment to design excellence, client satisfaction and sustainability are the reasons for we have continuing relationships with our clients.
The firm has a broad range of project types, ranging from single-family housing to larger scale commercial, institutional work and master planning.  While diverse, all of the projects we undertake share an attention to detail at both the large and small scale.   We believe in creating designs that stand out as fresh, unique and vibrant, and understand communication is essential to the design process.
  "The best way to predict the future is to create the future" Peter Drucker
Profile

 Sandra J. Neal
B.E.S., M. Land. Arch., OALA, CSLA, GRP
Principal
Since founding At SJN + Associates Landscape Architects Inc., Sandra has provided leadership and exceptional client service on a number of high profile projects both in Canada and Internationally.  Sandra is a registered landscape architect with the Ontario Association of Landscape Architects (OALA), a member of the Canadian Association of Landscape Architects (CSLA), and a certified Green Roof Professional (GRP).
Sandra obtained a Master of Landscape Architecture and a Bachelor of Environmental Studies Degree from the University of Manitoba, and has over fifteen years of professional experience in the field of landscape architecture and urban design.  She is s an active member of the Continuing Education Committee with the Ontario Association of Landscape Architects (OALA), and volunteers with the Vaughan Business Enterprise Centre (VBEC) as a mentor to small business entrepreneurs.  She is also a member of Green Roof Healthy Cities (GRHC) and Green Infrastructure of Ontario (GIO).
Sandra has developed a reputation for providing high quality, sustainable landscape design solutions that respond to the human experience.  She is committed to quality in landscape design and delivering services tailored to the needs of her clients.
Our History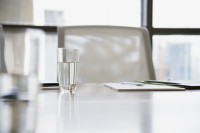 With over a decade of experience in the industry, Sandra founded sjn+ associates landscape architects inc. in 2012.
The firm aims to provide thorough and creative landscape architecture and design consulting services that are attentive to the client's needs. As a newly established presence, we offer a unique focus on the design process and sustainability.
Philosophy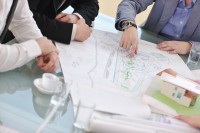 We believe that communication is essential to good design.  We work closely with the client, to grow the original vision into a creative and unique expression.  We are problem solvers, who listen carefully and put our client's needs first.